Craving A LEAN Body? (do these 6 things)


By Kevin DiDonato MS, CSCS, CES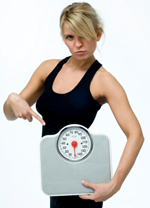 Okay everyone, it's time to focus on the task at hand – and that's FAT LOSS!

The Top 6 Fat Loss Tips for Ending The Summer Off Right

In order to get back to your weight loss, you need to focus on moving back to the basics.

And yes, that means eating right, exercising, and taking time for you (could be sleeping, massages, or yoga).

Now that you are focused on regaining your ideal body, or just want to get back into your normal "routine", then these SIX tips are for you:

1. Get Back the INTENSITY

Nothing says fat burning like a high intensity workout!

Alternating fast-paced work periods (10 - 30 seconds), followed by lower intensity intervals, may just be the best way to strip the unwanted fat you gained over the holidays, and replace it with ripped, tone, lean muscle mass.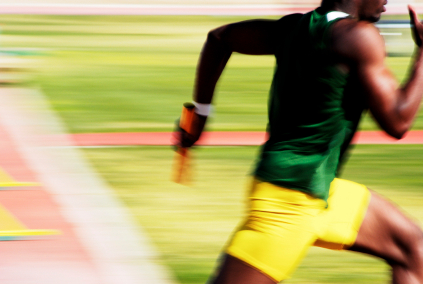 Bootcamps, sprint training, or interval training are great ways to boost your overall calorie burn (remember, the more calories you burn, the more weight you lose) and may even whip you into shape.

Check the schedule at your local gym, or follow a 30:60 second work/rest ratio!

2. Boost Your Protein Intake

Protein – which are the basic building blocks for your muscles – is an important nutrient in any weight loss program.

Not only does it help rebuild and replenish your muscle tissue with essential amino acids, you get a significant calorie burn just by DIGESTING it!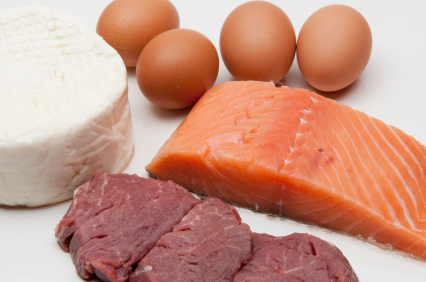 That's right, it's something called the thermo-effect of food (basically you burn calories digesting a certain nutrient).

Plus, protein has been shown to suppress your appetite better than both fat and carbohydrates alone.

This could end up squashing your desire for different fat gaining foods, therefore maintaining your fat loss and weight loss goals.

Up your intake of protein to burn FAT and lose even MORE weight – starting today.

3. Measuring = Weight Loss

Most people underestimate their portion size, which could add a significant amount of calories, not only to your meal, but to your waist.

So learn to measure.

Invest in measuring cups, spoons, and scales in order to get the correct portion sizes – all the time!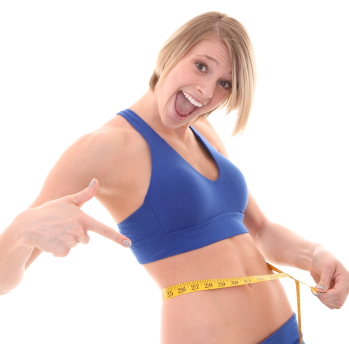 This should keep your overall calorie intake in check, plus enable you to get a better grasp on portion sizes and portion control.

Once you have a good understanding of what the correct portion is, then you can ditch the measuring devices and take control of what foods and sizes of the foods go on your plate.

This could help maximize your weight loss by giving you a better understanding of what is on your plate – and ultimately in your mouth – and how you can modify those portions to better suit your weight loss goals.

4. Motivate YOURSELF

Internal motivation aside, you need some other motivators to keep your weight loss on track.

Writing down your goals, posting sticky notes on trigger foods, or having daily motivational weight loss quotes, may make it easier for you to stay on track and reach your goals.

By placing little notes all over, it should remind you of your goals – keeping them in the forefront – so you can have a reminder of where you were and where you want to be!

5. Substitute, Substitute, Substitute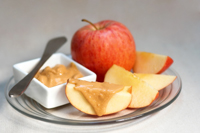 If you need that sugary sweet, or a sweet treat, then you should have plenty of good, healthy substitutions on hand.

Fruit, which contains naturally occurring sugars, are a perfect snack for not only satisfying your sugar cravings, but adding vitamins, minerals, and fiber that keeps you happy, healthy, and on track for your fat loss.

Look for lower-calorie options - like air-popped popcorn or frozen strawberries for example – to satisfy your sweet tooth without adding a ton of unwanted calories.

6. Only Shoot For 10 Percent

Whatever your goals is, shoot to complete at least 10 percent of it when you are starting out.

Many people set very lofty goals for themselves in the realms of weight loss, fat loss, and general health.

And most of the time, when you don't complete your goals – or there are too many to tackle all at once – chances are you may find yourself on the losing end of the plan.

In order to lose your weight – and keep it off – your goals should only include losing 10 percent of your original goal.

If your goal is 20 pounds, for example, then losing 2 pounds in the first week could be a strong enough motivator to push you and keep you going.

Plus, it's very similar to a weight loss snowball – once you lose a couple pounds, this may snowball in the weeks and months to come – until you reach ALL of your goals.