Creamy Pumpkin Spiced Latte


By Nedah Warstler of leanKitchen.com


1 C. HOT milk of choice (skim, almond, etc.)
1 T. fresh or canned 100% pumpkin puree
1/2 tsp. pumpkin pie spice ( a mixture of ground cinnamon, ginger, allspice, and nutmeg) or cinnamon
1 Scoop coffee-flavored protein powder
2-3 drops vanilla stevia


All all ingredients to a blender. Blend on medium speed until combined. Serve and enjoy!


Makes 1 serving


Nutritional Data*

Calories: 238
Fat: 2 grams
Carbs: 29 grams
Protein: 27 grams

* Nutritional data based on recipe using skim milk. Other types of milk will alter calories, fat, carbs and protein.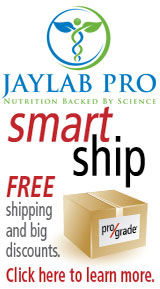 We are a GMP Rated facility, so what we say is in the bottle is really IN the bottle. Sure, it's extremely difficult to get certified, but we feel the extra effort is worth it. Don't you agree?